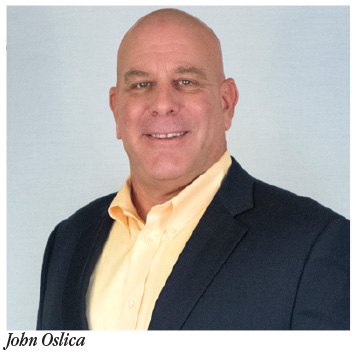 Did you know that Window World is the largest remodeler and window replacement company in the world? That according to John Oslica, head of the franchise here in the Greater Cincinnati area. When you choose Window World, be prepared to feel good about your purchase for many reasons.
Beyond the statistical fact of sales volume, there is much more to know about this U.S. Company, with more than 200 locations nationwide. First, the deal: Oslica promises the lowest price, guaranteed, and a warranty that includes glass breakage and labor for as long as you own the windows. Plus, the warranty is transferrable to a second owner, should you sell your home.
"Our windows are the best product at the best price with the best guarantee on the market," Oslica said. "I don't care whose product we go up against, ours is better. We'll do heat tests and cold tests, whatever measure you want, and we'll (Window World's product) come out on top."
As evidence of superiority in the window market, Oslica pointed to the Good Housekeeping® seal of approval, which Window World products have received for seven years in a row. Also, the company received the prestigious J.D. Power award for customer satisfaction the past two years running. To his point, Oslica said any window maker can "buy" award status, but a company can only earn the two he touts.
So, good windows, doors, vinyl siding and gutters, but there is more. "We are about more than just selling windows and our other products. It is critical to our company—both locally and nationally—to give back to the community. We are linked up with St. Jude's Hospital (in Memphis, and for children), and we raise money through customers (sales), store owners and employees, and donate 100 percent of the money to St. Jude, with no administrative costs," he said
Also, using the corporate jet, the company participates in Veterans Airlift Command, a service that flies wounded U.S. veterans and their families across the country for free. "Our private corporate plane has flown the second-most missions of any corporation in the United States to help these service men and women get the care they need, without having to go through the TSA screening at airports."
Locally, Window World is working with both the Epilepsy Foundation and the Aubrey Rose Foundation to raise money through sales and fundraisers. "We work hard at this, and within the company there is a deep commitment to help others that is as strong as the focus on bringing a good product to the market," Oslica said.