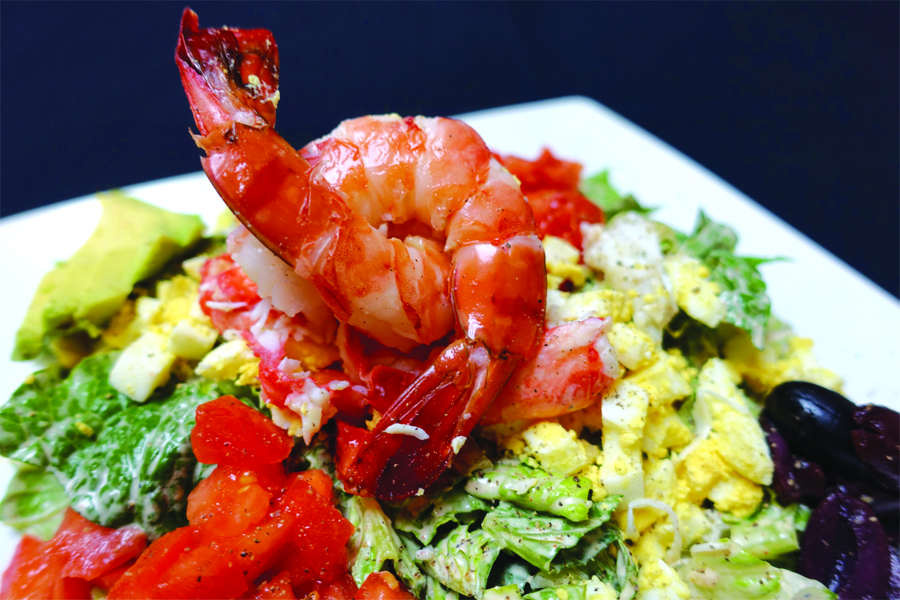 A good steak is never hard to find in Cincinnati, and one of your best bets is Prime 47 Cincinnati, located downtown at 580 Walnut St., now proud to be locally owned and operated.
Nelson Castillo is now the Operating Manager Partner of Prime 47 Cincinnati. Nelson closed the original restaurant to revamp the menu and re-decorate the space. Now, their stunning interior is the perfect showcase for the new menu, which changes with the seasons and features USDA prime cuts of beef sourced from critically acclaimed suppliers who specialize in this particular cut. New to Prime 47 Cincinnati is lunch service, offered Monday through Friday from 11:00am to 4:00pm. A full, exciting menu is available, with soups, salads, entrees and sandwiches, the most notable being the Paxton Prime Time Burger with balsamic onions and Habanero Havarti – this is a don't miss speciality! They've also added Happy Hour from 4:00pm to 7:00pm Monday through Friday. Also offered is a three-course meal, "Prime Seating Menu"….available everyday from 4-6 pm…perfect before any show or event.
Prime 47 Cincinnati offers first-class seafood as well. Their extensive array is flown in daily and is ideal for those celebrating the Lenten season. Executive Chef Shawn Heine has stretched the imagination of classic seafood dishes, and you'll find something fresh and new all season long.
In addition to the fabulous food, Prime 47 Cincinnati understands that a quality wine is an integral part of the complete dining experience; they have carefully selected an extensive and diverse Wine Vault on that basis. Their Wine Vault features a deep and distinguished selection of the finest wines from internationally recognized vineyards. Guests can enjoy an exceptional wine or beverage every time they visit, whether it's a red, white or something completely different. They even have private wine lockers available.
Prime 47 is proud to offer live music Thursday-Saturday; be sure to check out the March calendar at www.prime47cincy.com. You can also hold private events; their many varieties of dining rooms provide you with an unlimited number of possibilities, complete with Prime 47's excellent service and party execution talents.
This is a dining experience not to be missed. Make a reservation for lunch or dinner and enjoy a fine-aged steak at Prime 47 Cincinnati – it's worth the trip.