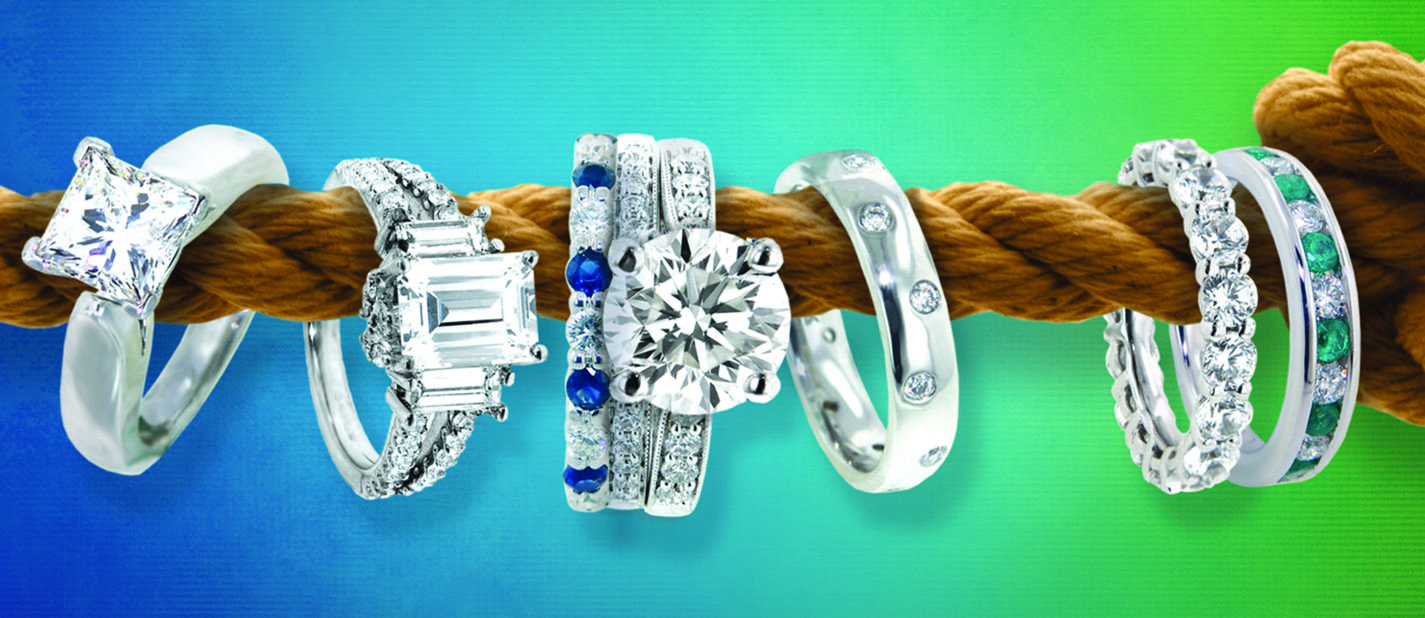 Eddie Lane's EDB Diamond Showroom is making some changes; owner Eddie Lane is "retiring" and daughter Cindy is taking over, so to celebrate they are holding a special "Retirement Sale". But it's not really a retirement sale, it's more of a "thank you" sale, to thank all their customers for their years of patronage and of course to Eddie himself, for his 54+ years in the jewelry business.
They are offering prices they have never offered before – everything is at least 50% off! And this sale will go on until the last piece of fine jewelry has been purchased. The staff at EDB is highly trained and has years of experience, and will work with any budget to help the customer find the perfect piece; no one will walk out the door without being completely satisfied.
"When I started in the jewelry business, Moby Dick was still a minnow," quips Eddie Lane. "I'm not really retiring; I'll still be around." Lane plans to find a few more hobbies to keep him busy, and while he'll still be dropping by the store, it just won't be as often.
EDB Diamond Showroom is a family business that's proud to serve the Cincinnati community. When Cindy Lane Lange takes the reins from Eddie, she will continue that service with dedication and a desire to provide only the best in customer service and inventory.
The "Retirement Sale" is going on now; drop by the Showroom before you miss out on these great deals.