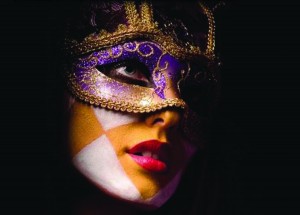 It's Mardi Gras for Homeless Children – the 27th Year Anniversary celebration. Once again the event is presented by Mercedes-Benz of Fort Mitchell and at the Northern Kentucky Convention Center on "Fat Tuesday," February 13th. The proceeds from the Mardi Gras go to three area shelters that provide essential care to homeless children and their families: Bethany House Services of Cincinnati, Brighton Center's Homeward Bound and Welcome House of Northern Kentucky, Inc. in Covington.
Together these three agencies serve more than 40,000 needy individuals in our community each year. How did the Mardi Gras for the Homeless begin? 28 years ago, there was a tragic accident that touched the hearts of the Tri-State area; three homeless children were living in an abandoned garage and – locked in when their father left them alone. Tragically, a fire broke out. Unable to escape, the three children perished. Realizing children are not always visible behind the homeless adults, the Northern Kentucky Restaurant Association wanted to help – the first Mardi Gras for Homeless Children was held.
This 27th Mardi Gras will feature over 50 booths of fantastic food and beverages (all-included) provided by members of the Northern Kentucky Restaurant Association. This year, one of the highlights will be a Royal Court Parade featuring returning Cincinnati Bengals running back Giovani Bernard as Grand Marshal, Scott Sloan of WLW 700 and Sheila Gray of Channel 12 as King and Queen, and the Beechwood High School marching band, as well as a float. Live and silent auctions will offer a remarkable selection of items, with live music provided by Robin Lacy and DeZydeco.
The party is 6:30pm-10:00pm. For tickets call 859-291-NKRA (6572) or go to www.mardigras2018.org. Tickets may also be purchased at Mercedes-Benz of Fort Mitchell.