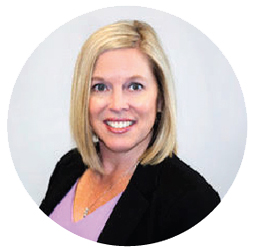 The Greater Cincinnati real estate market is one of the hottest in the country. The region has an unusual combination of consistently high home values, low cost of living, the fastest growing economy in the Midwest, and a population on the rise. Any one of these factors alone would influence the market. In combination, they make for a dynamic real estate scene that outpaces other U.S. cities.
"We've seen homes going under contract in a day, and even before listing," says Megan Stacey of The Megan Stacey Group at Coldwell Banker Realty. "Unprecedented buyer demand has been the driving market force in 2022." Stacey notes that homes stayed on the market a median three days in May before going under contract, while active inventory was at just 1,691 homes.
As Stacey and her team move into the second half of 2022, a trend they're tracking is the rising number of new listings. New listings have been slowly climbing since the start of the year—from 1,761 homes coming on the market in January to 2,921 homes in May. At the same time, rising mortgage rates have caused some buyers to put their purchasing plans on pause. Increased listings and buyer burnout could suggest a market cool-down on the horizon.
Stacey is advising her clients who are contemplating a sale to move forward. "The trend of homes selling in days with manic bidding wars may be waning, but may not be over for sellers who act quickly," says Stacey. She encourages her buyer clients to stick with it. "We're working closely with buyers to reassess their budgets, and to find the homes they want at prices they can afford in the neighborhoods they love."