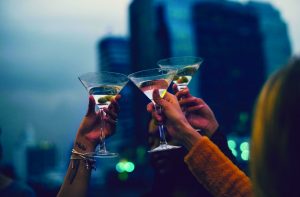 Prime Cincinnati, known for the best steaks, seafood, pasta, live music, cocktails…and perfect to celebrate New Year's Eve…. with a fabulous night lined up…is THE place to be!  And  in February, you'll be able to dine in a new, HOT location in Middletown. 
Nelson Castillo, owner of Prime Cincinnati at 580 Walnut St. ( also Street City Urban Gourmet), is opening Primo Middletown in the former BeauVerre Riourdan Studios Building in Downtown Middletown. 
Primo Middletown, like Prime, will focus on USDA Prime, certified Angus Beef steaks, along with an expanded menu to include Italian dishes, like veal chops and Osso Buco…classics for an Italian steakhouse. Castillo also ordered a pasta maker from Italy which he will use  to supply his restaurants, and also sell retail pasta.  Their will be wine dinners with menu pairings, and a high-end wine list  that pairs well with an Italian steakhouse. 
Primo Middletown will also have a secret speakeasy accessible through the kitchen, which will feature more than 100 rare and allocated Bourbons. Unlike Prime, Primo's speakeasy will also have a cigar lounge. A membership to either speakeasy, sold for $1000 annually – will allow access to both.
Watch for more announcements as Castillo gets closer to the Grand Opening of Primo Middletown….it will be fabulous…and a welcome new hotspot for the Middletown and greater Cincinnati patrons of fine dining! 
For more New Year's Eve details and to make a reservation at Prime Cincinnati…visit PrimeCincinnati.com.