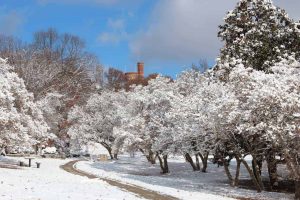 Cincinnati is known for being one of the best cities for families. Below are free events for everyone to enjoy. 
Enjoy Watching A Free Football Game 
Depending on the season, you and your loved ones can enjoy a free game streamed live from the flat screen mounted over the Reds stadium at the banks! Enjoy concerts during the summer and food and drinks all year round from some of the city's best pubs. The menus range from all-American, Mexican and Gastro. The Banks also features the Carol Ann Carousel amusement park for the little ones. Freedom Way., Cincinnati, Ohio, 45202 
Visit Local Art Museums 
Fantastic news for tourists, many of the art museums in Cincinnati are FREE admission! Appreciate local and contemporary art from the CAC museum (contemporary art center). Their entry is free for all visitors. The museum features interchangeable seasonal projects, a unique gift shop for all your collectibles, a California-themed cafè, and a dedicated children's floor. Check with their staff to discover local shows, events, and exhibitions. They aim to educate through art. You're sure to leave enlightened. 44 E. 6th Street, Cincinnati, Ohio, 45202
21C is another contemporary art museum located inside the 21C Museum Hotel. This museum is fun, vibrant, and welcoming. Feeding your curiosity, the museum features a winding staircase and healing tiles that light your path to the restroom. Make sure you notice the yellow penguin! This dedicated exhibition is one you're sure to enjoy. They focus on collecting and showcasing North American art. The museum is open 24 hours and free daily. It's where art meets culture. Visit today! 609 Walnut St, Cincinnati, OH 45202
And lastly, one of the city's most prominent art museums, The Cincinnati Art Museum. One of the largest art museums in Cincinnati. This museum is located right in the heart of Mt. Adams. Its works range from over 67,000 various collections over 6,000 years. With programs for teens, adults, and children, this museum features unique and inclusive exhibitions with free daily admission. The location also has a café and courtyard. 953 Eden Park Drive, Cincinnati, OH 45202
Scenic Eden Park 
Perfect for an early morning, afternoon, or evening. The expansive park includes beautiful landscaping, bright botanicals, trails, hiking, and breathtaking views overlooking the Ohio river and Kentucky. Occupying 186 acres of land, this is sure to fit your ideal getaway. 950 Eden Park Dr. Cincinnati, OH 45202.