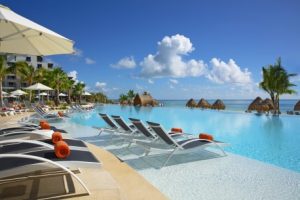 Traveling to the Caribbean in the next few months?  Here are a few tips so you have a worry free, hassle free, stress free vacation.  That is why you are going right?  As world travel guidelines shift quickly, international travel requires a few more particulars than before COVID.  But do not change your plans, just be in the know!  
Stay informed!  Each country allowing entry now has different requirements that change on a regular basis.  For instance, Mexico does not require a negative COVID test to enter but Jamaica does. Your best source of information per country is the CDC (Center of Disease Control) website.  
Stay at the right hotel! For now, all travelers entering the US will need to acquire a negative antigen test before boarding the plane. Sounds like a hassle, right? Wrong if you chose the right hotel!  Many resorts including the entire AMResorts properties with Secrets, Breathless, Dreams, Now, Sunscape and Zoetry Resorts are offering the test on property at no cost to the traveler!  And even more important and impressive, if you would test positive, these resorts will keep you in a designated area of the resort for the 10-14 days of quarantine with meals delivered all at no cost!  AMAZING! 
Stay longer!  If you are working from home and the kids are zoom schooling, why go back? Luxury all-inclusive resorts such as the one mentioned previously are pulling out all the stops to provide a safe and healthy vacation environment that doubles as a workstation.  Boost your immune system with the vitamin D, fresh air, exercise, and positive energy your four walls at home cannot provide. ENJOY!!
Go to: FitBodiesInc.com for more information, 
or email Suzelle@FitBodiesInc.com
#teachingvacation