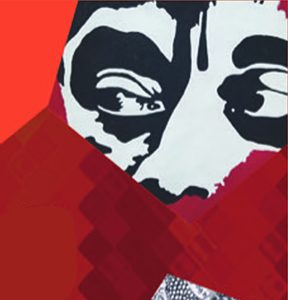 Art Beyond Boundaries showcases its annual inclusive exhibition 'Changing Perceptions: 20/20', starting Friday, Dec. 18, 2020. The Changing Perceptions series, which features the work of artists with and without disabilities, has continually grown in popularity as one of the regions' most vibrant fine art exhibits. The exhibition has been extended to Sunday, Feb. 28, 2021. 
Due to the pandemic, the gallery is currently closed to the public. Artists can schedule appointments to drop off and pick up artwork. Current exhibition artwork can be viewed at www.artbeyondboundaries.com/abb-events. 
Art Beyond Boundaries provides a professional, mainstream fine arts exhibition venue for artists with disabilities, located at 1410 Main Street in the historic Over-the-Rhine arts district. With your support, we can continue providing a gallery, workshops, programs, and services for our artists and people with disabilities. 
For more information, updates can be followed on the website, Facebook, Instagram, and/or leave a message with the gallery at 513.421.8726 or artbeyondboundaries@gmail.com.