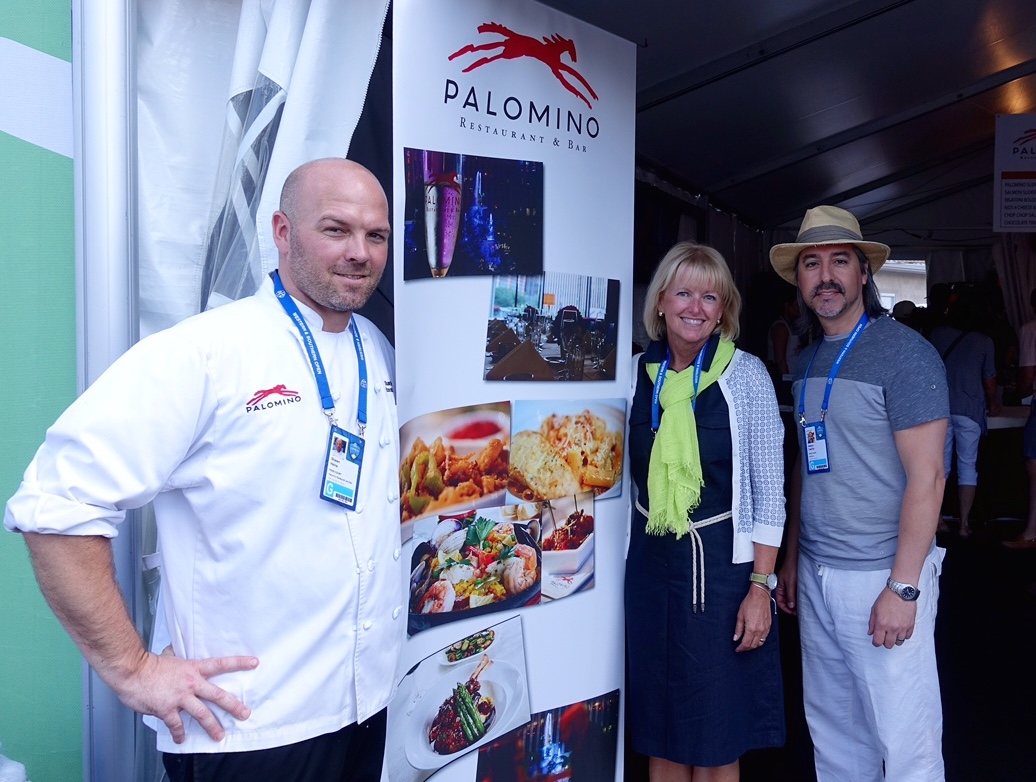 Generally at the Western & Southern Tennis Open, you expect the food to be fun, to be tasty, but not necessarily to be fine-dining. But this year, Palomino Restaurant and Bar, located in Downtown Cincinnati, had their first appearance at the Open – and it was a Grand Slam.
Nelson Castillo, General Manager of Palomino, said the decision to participate at the Western & Southern Open was definitely the right one. "There was a huge impact, bringing fine-dining to the Open" said Castillo, who greeted many new visitors as they entered the tent at the ATP. During the week they were at the Open, reservations went up at the downtown restaurant, and more interest in the restaurant was expressed by so many. He saw lots of repeat customers throughout the week at the ATP…coming back again and again for the tasty offerings.
Palomino served up their Chop Chop Salad, Rigatoni Bolognese, Tiramisu, and the biggest hit of the week, Beef and Salmon Sliders. They sold over 750 dozen sliders, and the popularity spiked interest and sales, many ordering the full-size versions at the restaurant. Marketing of the restaurant in Key Magazine Cincinnati, radio, and at the Western & Southern Open really gave them a leg up.
"We will definitely be back at the ATP next year," said Nelson Castillo…. "It was fantastic!".