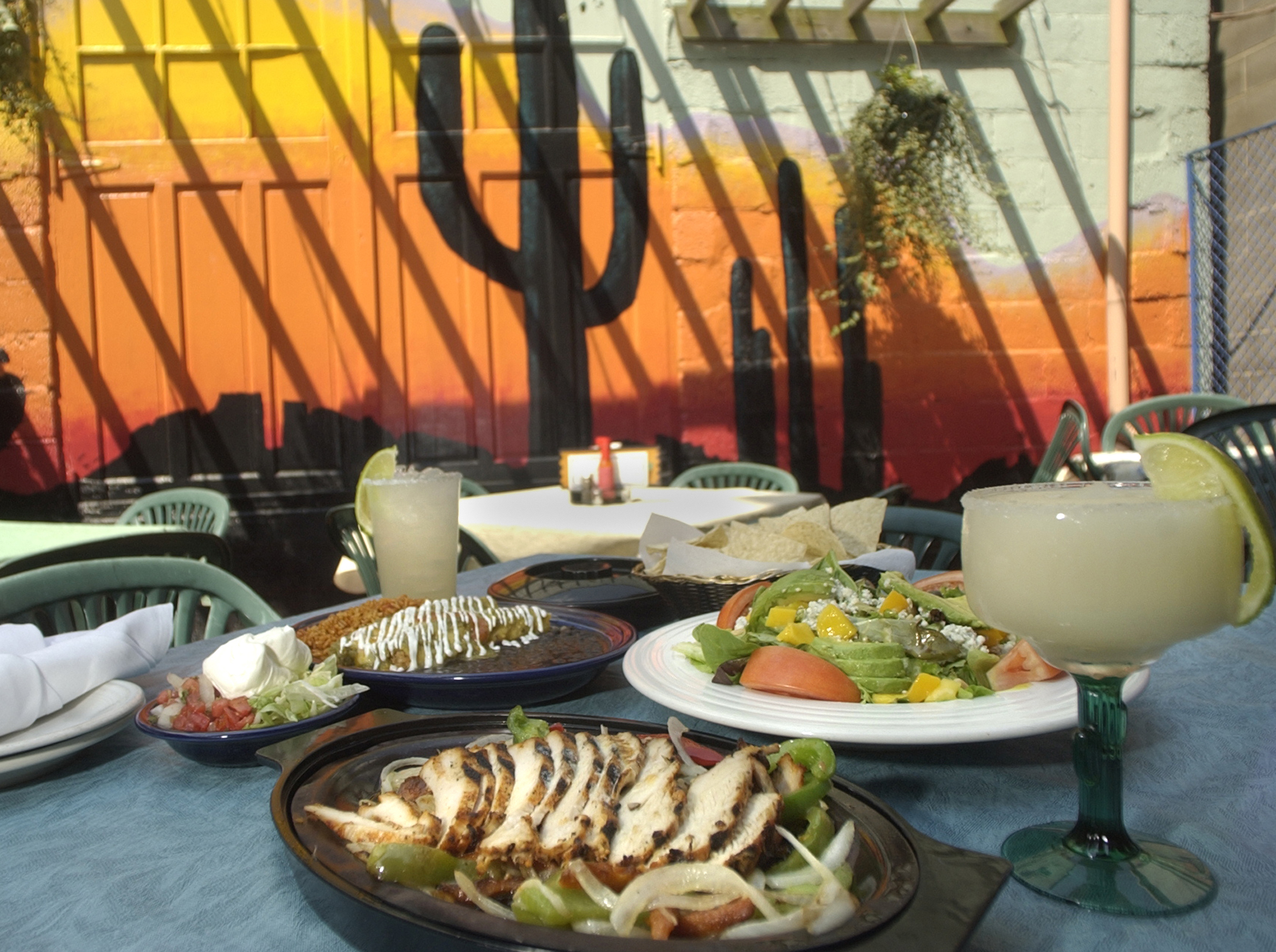 Cactus Pear is Cincinnati's premier Southwestern Bistro, offering the best food with the most exciting flavors, from both sides of the border, since 1992. They pride themselves on using only the freshest ingredients, and strive to prepare menu items in ways that just can't be found anywhere else.
Cactus Pear offers standard items like tacos, fajitas, nachos, enchiladas and burritos….and creative, tasty selections not found at other southwestern restaurants….wraps and burgers, noodle dishes and seafood offerings. There are some unexpected sandwiches, too, like the spicy shrimp po boy, the Tex Mett and the Aztec Tofu. For a little something different, try the beef enchiladas served on blue corn tortillas, and if you are a fan of kale they've got a delicious kale and mushroom enchilada that will delight your taste buds. The chefs are happy to accommodate dietary restrictions or recreate a meal vegetarian or vegan, so don't be afraid to ask.
There are plenty of small plates and salads to enjoy, as well as lighter fare, like quesadillas and soups. Plus, you can end your meal with some flan, key lime pie or the fried ice cream sundae!
Cactus Pear is located in Clifton, and is open 7 days a week for lunch and dinner. Weekly happy hours include Margarita Mondays (a Key Magazine personal favorite!), Brewsday Tuesdays ($3 draft beers!), Wine Wednesdays and Thirsty Thursdays, and reservations are available. Drop by Cactus Pear for a southwestern dining experience like no other.