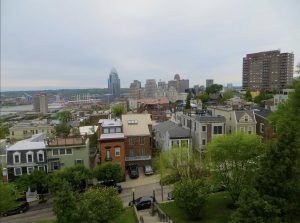 Mount Adams is known for Eden Park, with walking paths, Ohio River views, and the Krohn Conservatory, home to exotic plants and a seasonal butterfly exhibit. The park also contains the Cincinnati Art Museum, offering free admission to its broad permanent collection, and Playhouse in the Park, which stages contemporary shows at 2 theaters. 
Mount Adams is home to more than 1500 residents. "The Hill" is known for its winding streets, spectacular views, and a bustling entertainment district, with taverns, restaurants, shopping and live music!
Just a short walk or drive from Downtown puts you right in the heart of Mount Adams….the perfect destination with so much to see and do!