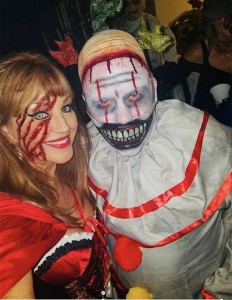 Boo Bash takes place on October 12 from 7:30 pm to 12:30 am at 8241 Althaus Road, Cincinnati, OH 45247, and is an entertaining and worthy event raising money for the Abuse Rape & Crisis Center of Warrant County (ARCS).
Decadence Productions, the premier event agency in Cincinnati, is producing this event. 
ARCS is dedicated to the safety, healing, and empowerment of domestic violence and sexual assault survivors, as well as, creating a knowledgeable and supportive community through prevention education.
VIP table reservations for 2, 6 and 8 guests are available, with and without bottle service. Sponsorship packages are also available. Contact us at tcsferra@decadenceproductions.com for more information.