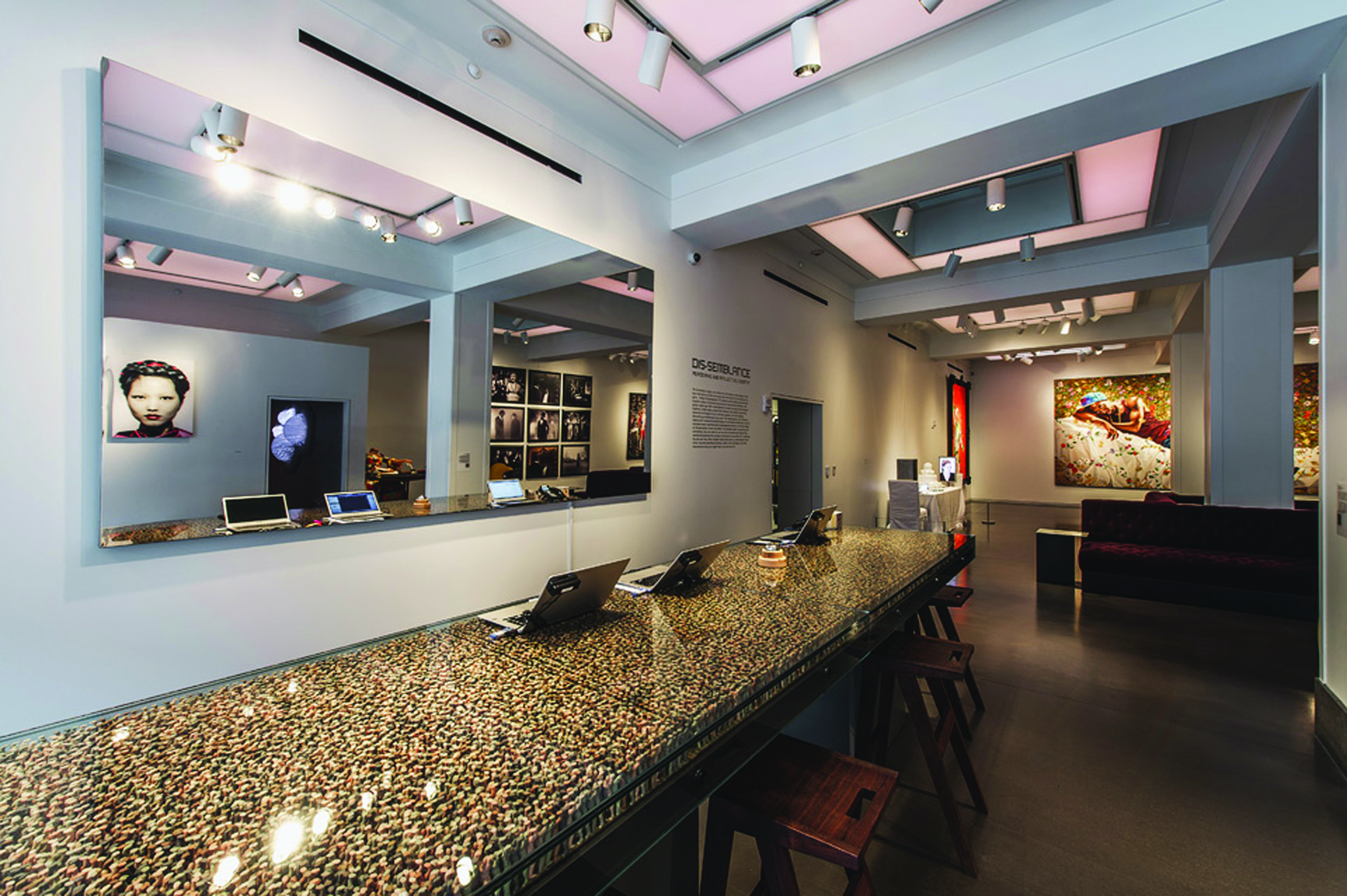 21c Museum Hotel is a 156-room luxury boutique hotel in Downtown Cincinnati that was rated the #1 hotel in the Midwest in 2014 by the Reader's Choice Awards in Conde Nast Magazine. With a fabulous location, right next to the Contemporary Arts Center and across the street from the Aronoff Center for the Arts, this hotel is the perfect blend of elegance and culture.
In March, the 21c is offering free docent tours with the Contemporary Arts Center, Saturdays at 1pm. Guests can join the docents in the hotel lobby, and enjoy a 30-minute guided tour through the 21c galleries. Afterwards, the tour will continue at the CAC. Also in March, their latest exhibition, "Albano Afonso: Self-Portrait as Light" will open; this exhibition is co-curated by the CAC and 21c and will shown at both venues.
21c's in-house restaurant, Metropole, is starting a new dinner series called "Sunday Supper"; the special menu will feature family-style comfort foods with locally-sourced, seasonal ingredients, with new menus weekly. On March 29th, Metropole Bartender Catherine Manabat will be hosting a gin-themed Sunday School – join this exciting monthly cocktails class series to learn how to make fun and trendy drinks!
Looking to relax and unwind? 21c has a fabulous fitness center and spa available for your peaceful enjoyment. From facials and massages to pampering spa packages, there is something here for every desire. There's even a couple's Cincinnati spa suite with an en-suite whirlpool tub, steam shower with skylight and heated floors that's perfect for spending quality time with that special someone. They also offer wedding packages, a menu of services for men and express treatment options for those who need some "me" time but don't have a lot of time. Guests at The Spa at 21c will be impressed by the installation by artist Ryan Wolfe…"Field of Grass", which spreads across the stairway wall leading up to the spa. The work recreates the feel of a windswept, grassy expanse. Blades of grass are activated by wind data, and viewers can watch as a gust of air moves across the entire installation.
21c is the ultimate place to stay while in Cincinnati. Stay, connect, relax, experience…it's all possible at the 21c.