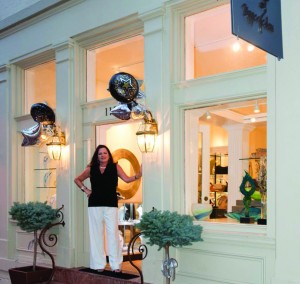 Upper Eden is a one-of-a-kind boutique featuring unique jewelry, handbags, art glass, scarves and an art gallery featuring work by local artists.
Located in the heart of Mt. Adams overlooking the city, Upper Eden features a hand-picked selection of stunning jewelry from designers all over the world…including: Charles Albert with his one of a kind gemstones, Zina sterling silver from Beverly Hills and Handbags from Paris just to name a few.
Art glass from all over the world. Last but not least…an art gallery in back featuring local artists. Absolutely a destination well remembered.
Upper Eden has been featured as one of the 60 Best Little Shops in Cincinnati
Located at 1120 St. Gregory St., in Cincnnati's Mt. Adams neighborhood, the shop is open Wednesday through Saturday 12:00pm-7:00pm – Sunday 1:00pm-4:00pm
Just the most perfect place to find your new favorite piece of jewelry or art!