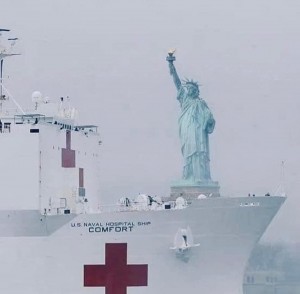 What an experience this has been.
Who knew, just a few months ago, that this is where we would be in April 2020. The world has changed… And we have had to adapt to way more than we thought humanly possible.
Staying home is the new normal….for most of us. This is about the ones who can't stay home. The ones who get up, get dressed, and have to show up, whether they want to or not… To do a job. A job to save us. A job that puts them right in harm's way…for better or for worse. Every single day. For this I say THANK YOU. Thank you for risking your lives…Doctors. Nurses. First Responders. Maintenance. Delivery Drivers. Chefs. Airline Pilots. Hotel staff.
SO MANY MORE…..
So, here we are. Learning to appreciate good health, the outdoors, family….what's the one thing we all have in common??? FOOD. This issue of Key Magazine Cincinnati is dedicated to the restaurants and Food Service folk COMMITTED to staying open. To feed us.
Please patronize the restaurants in this special Pandemic April 2020 issue of Key. 
Carryout.
Delivery.
Curbside. 
The NEW normal. Let's all make sure, when this nightmare finally moves on…that our favorite restaurants are STILL HERE to take our orders…feed us….serve us liquor….
And…a huge THANK YOU to the Key Sponsors …your generous donations have allowed me to Publish a great April issue with FREE ADS for all that are affected in the food industry that wanted to participate! I THANK YOU.
And to my amazing designer Jenny, you are my rockstar who makes this all happen.
Patty Youkilis
Publisher 
Key Magazine Cincinnati