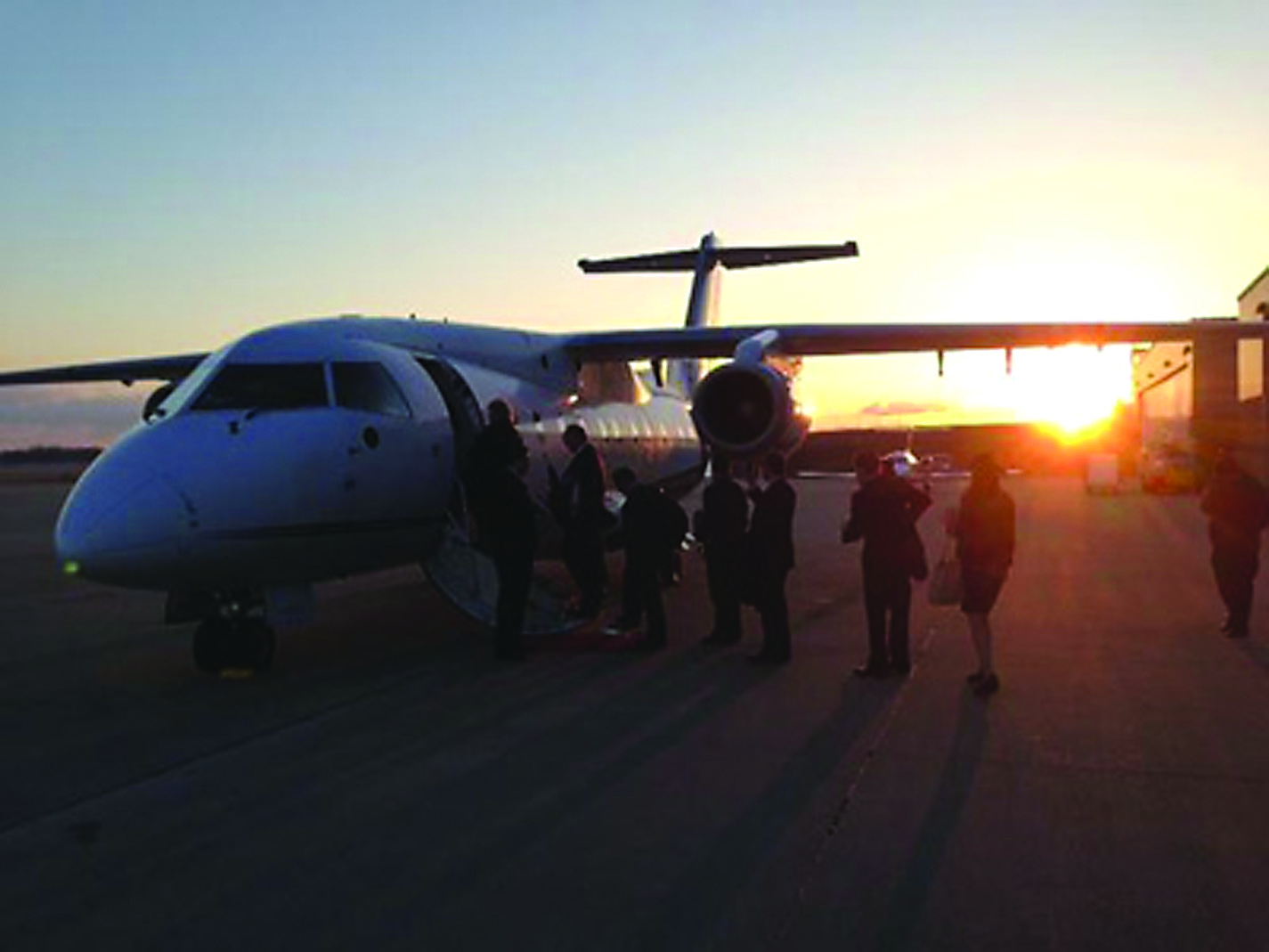 Commercial flying can be relaxing and fun again when you use Ultimate Air Shuttle!
Ultimate Air Shuttle is a VIP travel experience, offering daily shuttles out of CVG and Lunken Airport to such locales as New York City, Chicago and Charlotte, North Carolina. On their 30-seat jet you'll enjoy what feels like your own personal ride, complete with all the key amenities: drinks (alcoholic and non-alcoholic), snacks and best of all, your baggage – that's right, there are no additional baggage fees! Ultimate Air Shuttle has a flat rate, taxes included, so when you purchase your ticket what you pay is ALL you'll pay. Parking is also free at both CVG and Lunken, right up close; at CVG you'll appreciate having covered parking so even in the winter your car is out of the elements. Plus, there is free transportation between Lunken and CVG.
Another great plus to Ultimate Air Shuttle is the convenience. For most flights, you need to be at the airport at least an hour in advance. With Ultimate Air, you only need to arrive 15 minutes prior to departure. And there are NO cancellation or change fees if done 24 hours in advance. Currently, the shuttle flies Monday through Friday, to different cities on different days. They also offer charter flights over the weekends. The convenience of free parking and easy arrival time and the lack of hidden costs is a great time and money saver for both the business and leisure traveler. Plus, when you're flying often, the crew gets to know your name and face, and then it's like you're flying with friends!
Right now, Ultimate Air Shuttle is offering a special, limited-time package for people who travel often to Chicago; you can fly as much as you want for the month for just $1497. No other costs, no "surprise" fees. Just the ease of knowing you have a convenient, luxurious flight awaiting you whenever you need to get to the Windy City.
Take the time to check out Ultimate Air Shuttle – and fly the truly friendly skies!