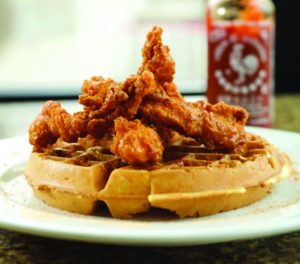 Prominently situated in Smale Riverfront Park adjacent to The Banks, the Moerlein Lager House offers a guest experience unlike any other – riverfront views, a working microbrewery producing a full line of craft brews, signature cocktails, and delectable fare from their chef driven scratch kitchen offering a wide selection of menu items for everyone taste.
The Moerlein Lager House celebrates Cincinnati's grand brewing heritage, while growing a new generation of craft beer lovers that enjoy the time-tested traditions of matching freshly brewed beer with freshly made food. Since its opening along Cincinnati's riverfront, the Moerlein Lager House has established itself as America's World-Class Brewpub featuring outdoor beer gardens, wide inspiring decks, and views of the Ohio River, Smale Riverfront Park, the hills of Kentucky, Great American Ballpark, Paycor Stadium, and the Cincinnati skyline.
Summer Events….
• Acoustic Concert Series in the Moerlein Lager House Beer Garden…..Every Friday and Saturday, 6-9PM at Moerlein Lager House in the beer garden.
• Gold Star Rockin' The Roebling at Moerlein Lager House….Every Thursday, May 18th thru August 31st.  Weekly Summer Concert Series on the Schmidlapp Event Lawn & Stage at the Moerlein Lager House.
• Father's Day Weekend Brunch – Bistro Steak and Eggs anyone? June 17th & 18th,  10AM-3PM Reservations Accepted.